Swedish climate activist Greta Thunberg has become a global celebrity since her famous "How dare you?" speech in front of the United Nations Climate Action Summit in 2019. Her speeches, activism and public appearances have played a crucial role in increasing awareness about climate change, particularly among young people.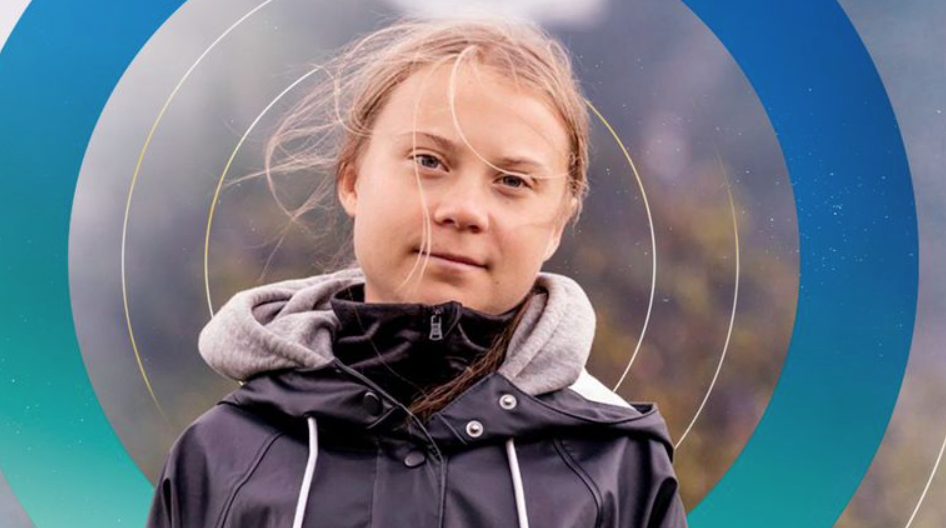 Thunberg has faced criticism from various quarters, with some people questioning the veracity of her claims regarding the impacts of climate change. However, her media interactions have been largely friendly, with softball questions and fawning coverage that fail to scrutinize the claims she makes.
Recently, independent Canadian journalists caught Thunberg on a walk in Davos, Switzerland, where the World Economic Forum (WEF) was being held. The journalists asked Thunberg about a range of topics, including her refusal to criticize China's coal industry, the alleged staging of her arrest in Germany, and her stance on the vandalism carried out by activist groups like Just Stop Oil.
Thunberg responded with giggles, sarcastic replies, and evaded answering the questions with the substance that she is known for in her speeches. Other journalists present tried to answer for Thunberg, but she continued to laugh. According to Ezra Levant, one of the journalists present, "They're narrative enforcers. They're conformists."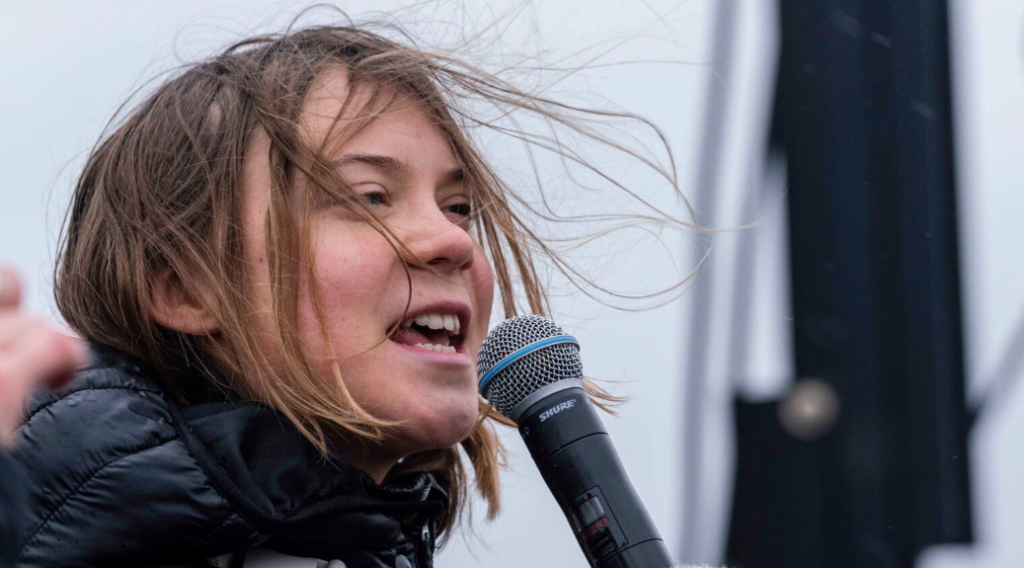 Assistant Professor Dr. Matthew Wielicki from the Department of Geological Sciences at the University of Alabama, believes that Thunberg's confrontation with the journalists revealed that she is merely the face of a PR machine that is promoting a political agenda. According to Wielicki, while the globe is warming, and carbon dioxide emissions are contributing to this, it is not producing the kind of existential threat that Thunberg frequently claims. Wielicki also stated that he feels sorry for Thunberg and that she may not have realized the magnitude of the situation.
Thunberg has been open about her diagnosis of being on the autism spectrum. Wielicki suggested that Thunberg's laughter during the confrontation might have been a nervous tic. Climate change is a complex issue, and there are many nuances to it, which Thunberg seems to want to avoid, according to Wielicki.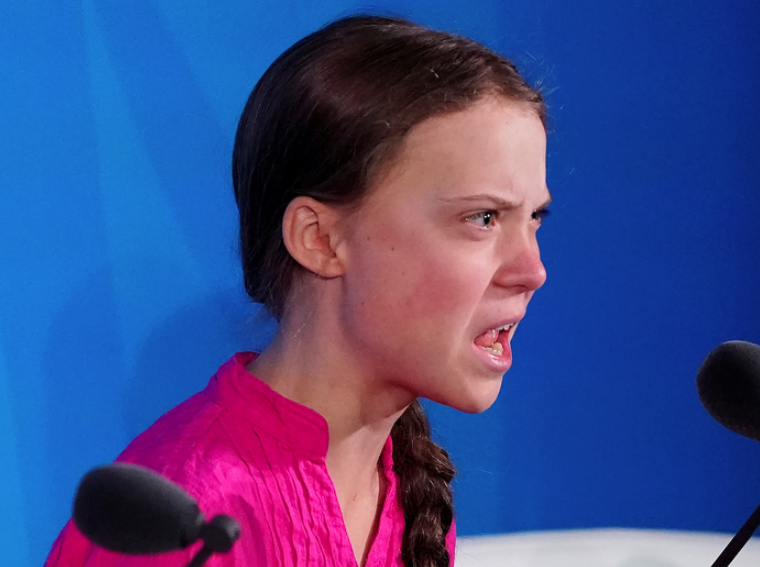 Critics of Thunberg have pointed out that she lacks knowledge of the impacts of global warming on extreme weather, despite claiming to be a champion of science. Thunberg has claimed that the world has until 2030 to reverse global warming before it faces cataclysmic disasters. However, this claim is not supported by the research of the International Panel on Climate Change (IPCC), a consortium of the world's leading climate scientists. The research of the IPCC shows a more nuanced perspective of the impacts of global warming, without the apocalyptic predictions that Thunberg is known for.
Steve Milloy, an adjunct analyst with Competitive Enterprise Institute and a former member of the Trump administration's EPA transition team, stated that Thunberg's answers to the journalists' questions were embarrassing. Milloy said that Thunberg is an "empty-headed child who doesn't stand up to scrutiny" and that she does not appear capable of synthesizing her comments into coherent thoughts on the fly.
Thunberg did answer some of the journalists' questions, but her replies were sarcastic. When asked about key figures like John Kerry and Al Gore flying private jets to Davos and taking helicopters to events, Thunberg replied, "Yes, because I have many private jets of my own."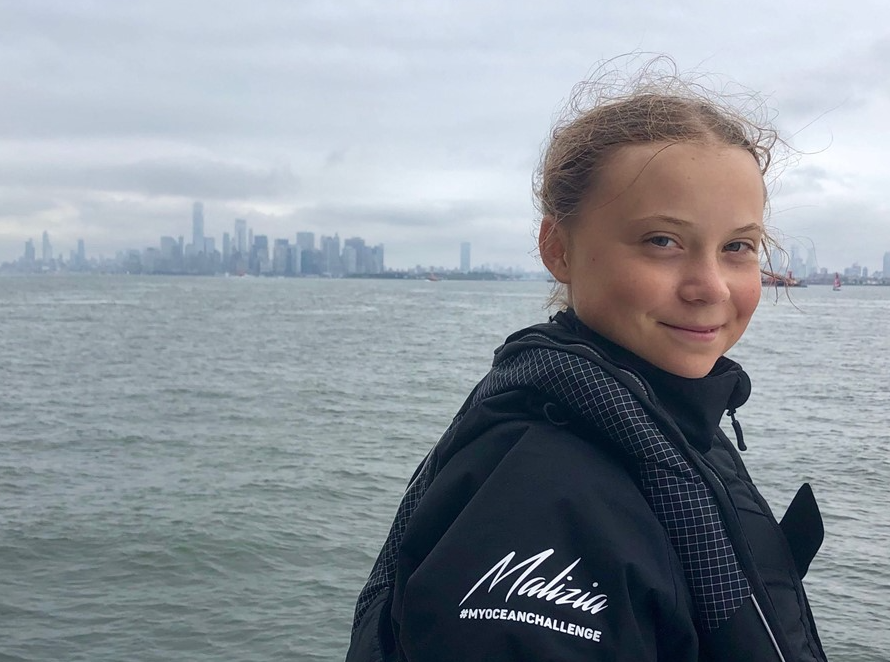 In conclusion, Thunberg's confrontation with independent journalists reveals the limitations of her knowledge and the limitations of the media coverage she has received so far. People looking to understand the complex issue of climate change are better served looking to experts in the Critics argue that Thunberg's claims and speeches lack depth and knowledge of the complexities of the issue of climate change. Steve Milloy, an adjunct analyst with Competitive Enterprise Institute, stated that Thunberg's lack of understanding was "embarrassing". He went on to argue that the encounter with independent reporters showed that Thunberg is not capable of synthesizing her thoughts on the fly and is only able to deliver memorized facts in her speeches.
On the other hand, there are supporters who argue that Thunberg's activism has been instrumental in bringing attention to the issue of climate change and has sparked important conversations about the role of humans in contributing to global warming. Thunberg's "How dare you?" speech before the United Nations Climate Action Summit in 2019 was a pivotal moment in her activism, and her influence has only grown since then, especially among young people.
Despite the criticism, Thunberg remains an influential voice in the fight against climate change, and her activism has inspired a global movement. While the debate around her impact and the accuracy of her claims continues, one thing is certain: Thunberg has changed the way the world thinks about the environment and the role of humans in mitigating its effects.