On January 21st, National Hugging Day, YouTuber Fidias Panayiotou finally had his wish granted when he hugged billionaire entrepreneur, Elon Musk. Fidias, a self-proclaimed fan of Musk, had spent months trying to meet him, even going so far as to pitch a tent outside of SpaceX and Tesla offices and wearing a bluebird costume with a sign that read "hug me Elon."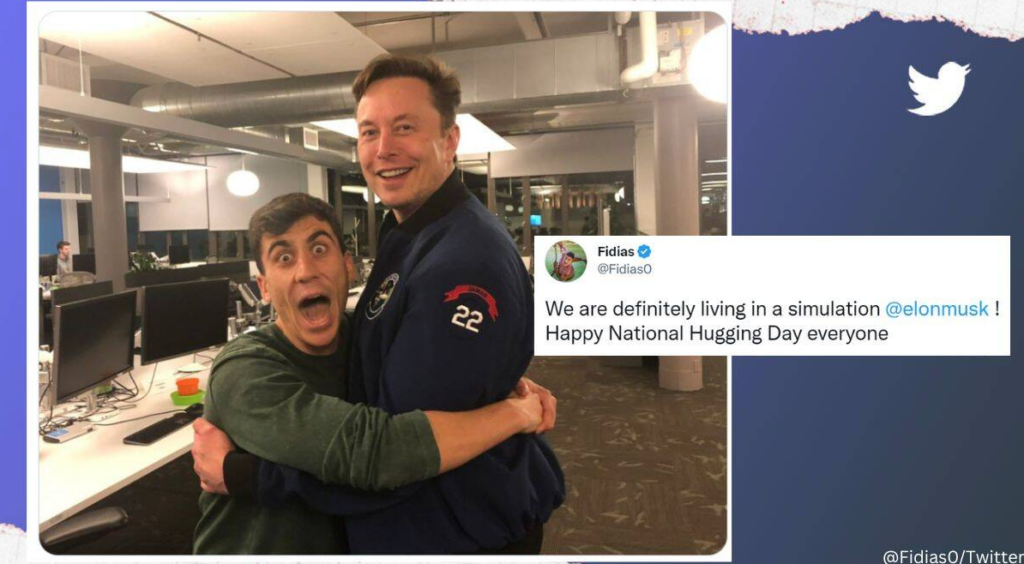 Fidias had always been a huge fan of Musk and his companies, SpaceX and Tesla. He followed their every move and wanted to meet the man behind these successful ventures. So, he decided to take matters into his own hands and embark on a journey to meet the billionaire. He documented his journey on his YouTube channel, where he would post videos of his travels and his attempts to meet Musk.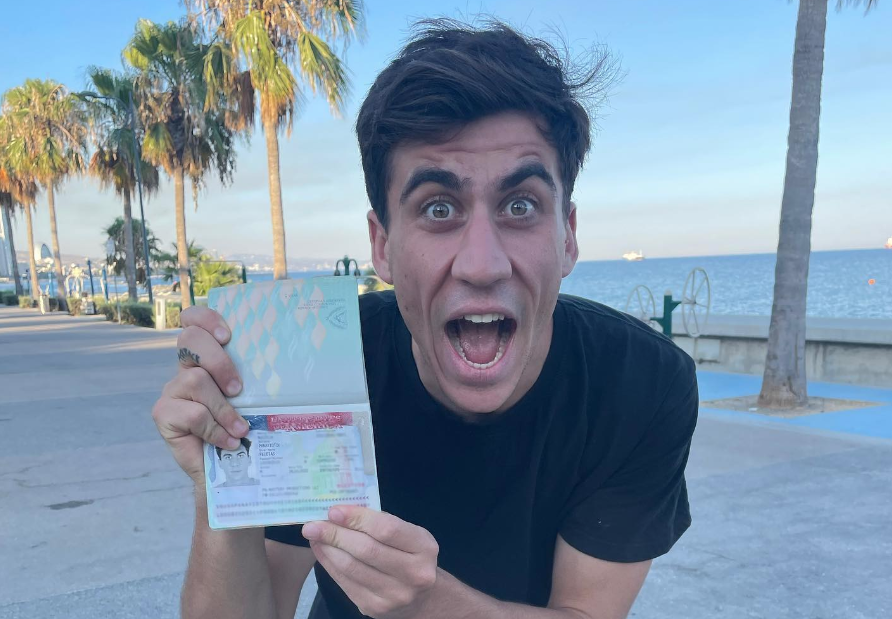 Fidias visited the SpaceX and Tesla offices multiple times, even going as far as to pitch a tent outside and wear a bluebird costume with a sign that read "hug me Elon." He would stand outside the offices holding the sign and hoping to catch Musk's attention. He even started a hashtag #HugMeElon, to help spread the word about his quest.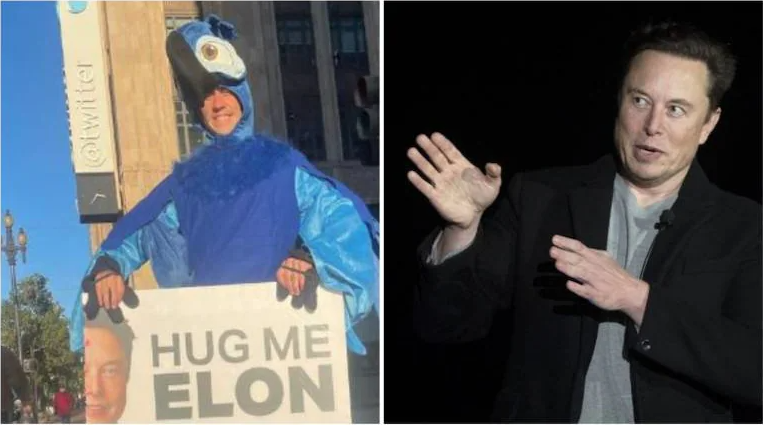 Despite his efforts, Fidias had not yet met Musk. That is, until the FIFA World Cup final in Qatar last December. Two young boys approached Musk during the event and asked him to hug the "famous YouTuber." To Fidias' surprise, and the boys', Musk agreed to meet him.
On National Hugging Day, Fidias finally had his chance to meet Musk. He posted a photo of himself with Musk on Twitter, with the caption "We are definitely living in a simulation @elonmusk! Happy National Hugging Day everyone." The tweet has since received over 130,000 likes and a variety of comments praising Fidias' determination and dedication to achieving his goal.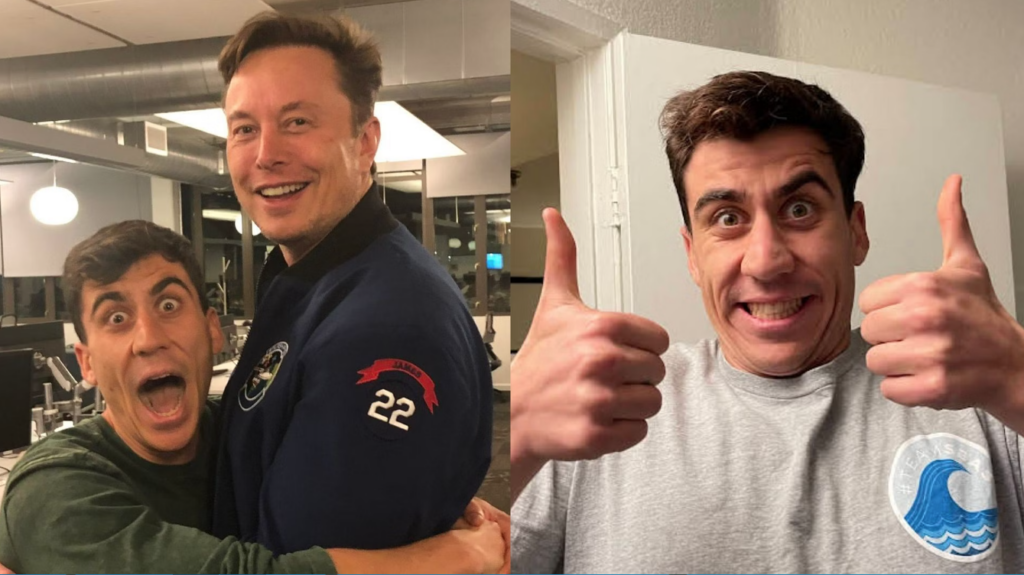 Musk also replied to the tweet with a simple "True." This moment with Musk was a dream come true for Fidias, who had been chasing him for months. Fidias, who is from Cyprus, has over 205,000 followers on Instagram, where he posts videos of pranks, stunts, and his travels around the world. This moment with Musk is a testament to Fidias' persistence and dedication to achieving his goal. It just goes to show that with determination and perseverance, anything is possible.