In a major move to counter China's military expansion in the Indo-Pacific, President Joe Biden, along with the leaders of Australia and the United Kingdom, announced on Monday that. The announcement was made during an outdoor ceremony at Naval Base Point Loma in San Diego, where the leaders praised the AUKUS partnership – an 18-month-old nuclear partnership between the three countries.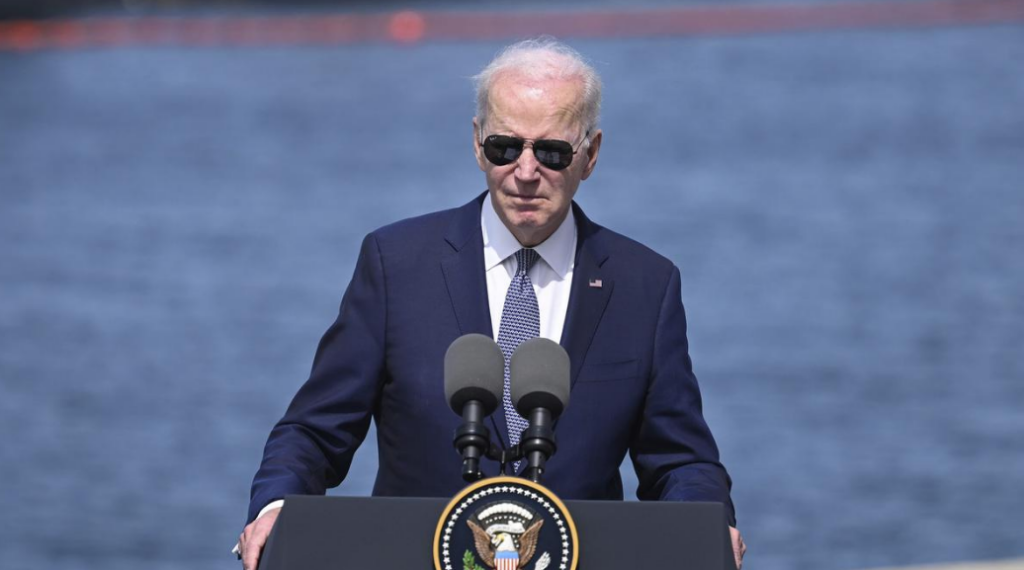 The partnership enables Australia to access nuclear-powered submarines, which are more capable and stealthier than conventionally powered vessels. It is a countermeasure to China's military buildup, which has been a growing concern in the region. The submarines purchased by Australia will not have any nuclear weapons onboard, but they will be powered by nuclear energy.
The purchase represents the largest single investment in Australia's defense capability in the country's history, according to Australian Prime Minister Anthony Albanese. It is also the first time in 65 years that the US has shared its nuclear propulsion technology. The UK will also share its 60 years of experience running its own submarine fleet with Australian engineers so they can build their own fleet.
The three countries have worked for decades to sustain peace, stability, and prosperity around the world, including in the Indo-Pacific. The leaders believe in a world that protects freedom and respects human rights, the rule of law, the independence of sovereign states, and the rules-based international order.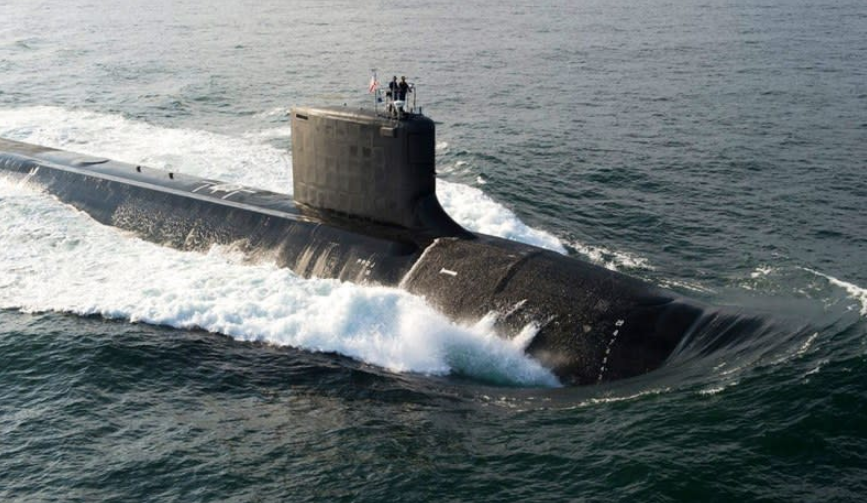 The US will increase its port visits in Australia to provide more familiarity with nuclear-powered technology before Australia has such submarines of its own. A future generation of submarines will be built in the UK and Australia with US technology and support.
China has argued that the AUKUS deal violates the Nuclear Non-Proliferation Treaty. It contends that the transfer of nuclear weapons materials from a nuclear-weapon state to a non-nuclear-weapon state is a "blatant" violation of the spirit of the pact. Australian officials have pushed back against the criticism, arguing that they are working to acquire nuclear-powered, not nuclear-armed, submarines.
The move has also sparked a diplomatic row within the Western alliance, as the Australian government canceled a $66 billion contract for a French-built fleet of conventional submarines. The AUKUS deal was secretly brokered and took months to mend the diplomatic row within the Western alliance.
The AUKUS partnership and alliances in the region are cornerstones of US strategy for years to come, according to Biden. When asked if AUKUS would survive if a new, more isolationist president were elected, Biden replied in the affirmative.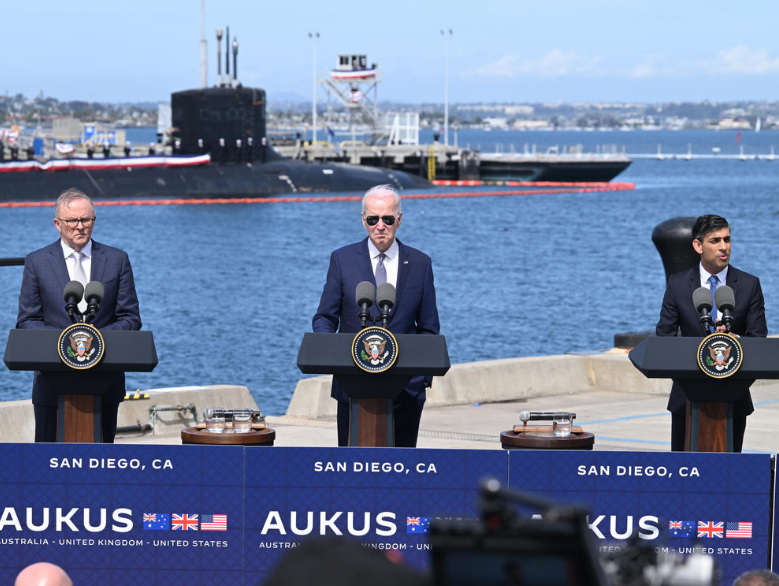 The move by the US, UK, and Australia is significant and shows a united front against China's military buildup in the Indo-Pacific. The purchase of nuclear-powered submarines is a major step in modernizing Australia's fleet and improving its defense capability. However, it remains to be seen how China will respond to the move, and whether it will escalate tensions in the region.