It was a day of high stakes and even higher tensions as Nepal and the UAE clashed in a crucial match in the Cricket World Cup League 2. The previous encounter between these two teams had seen Nepal thrash the UAE by a whopping 177 runs, but this time the UAE were out for revenge.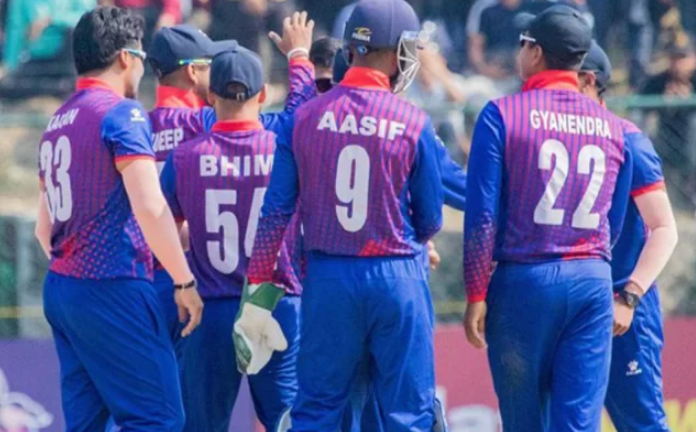 Both teams had a lot on the line – the UAE were already on their way to the World Cup Qualifier Play-off in Namibia, and a victory against Nepal would see both teams qualify for the tournament in Windhoek. But if Nepal emerged victorious, they would secure a spot in the global World Cup Qualifier in Zimbabwe, set to take place later this year.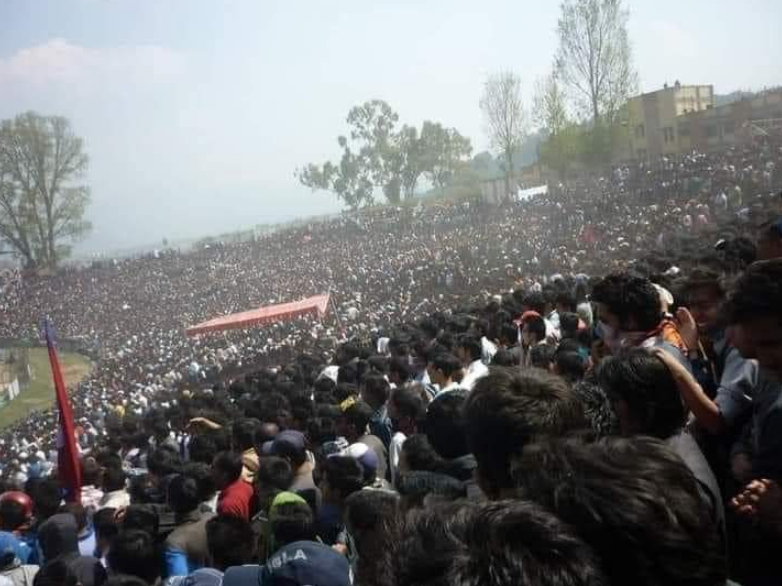 As the two sides took to the field, the atmosphere at the TU International Cricket Stadium in Kathmandu was electric. The venue, with a capacity of around 18,000, was packed to the rafters with supporters of both teams. And outside the stadium, thousands more fans had gathered, desperate to catch a glimpse of the action.
It was the UAE who got off to a flying start, with captain Muhammad Waseem and young gun Vriitya Aravind scoring quick fifties to put their team in a commanding position. But the real fireworks came from Asif Khan, who smashed a UAE record 41-ball century to propel his team to a formidable total of 310-6.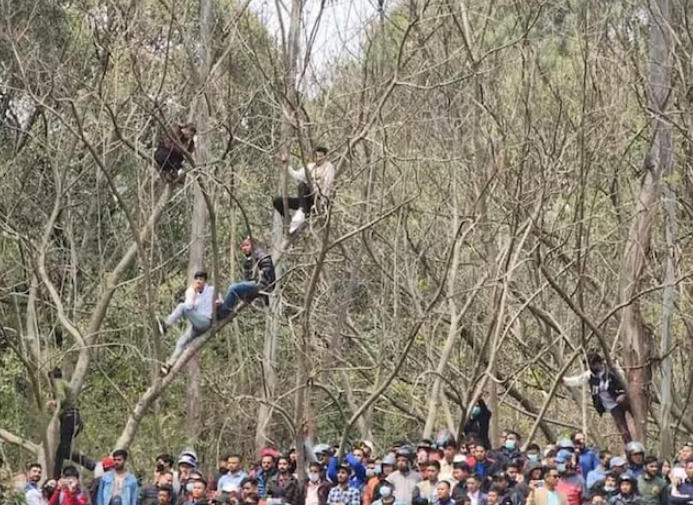 The Nepal fans, who had been in full voice just moments earlier, fell silent as their team struggled to contain the UAE onslaught. But as the innings progressed, Nepal fought back with some impressive bowling, picking up crucial wickets to slow down the scoring rate.
As the sun began to set over the stadium, the tension in the air was palpable. The Nepal fans, who had been quiet for much of the innings, started to come back to life as their team made a late charge towards the target. With the crowd behind them, Nepal looked like they might just pull off an unlikely victory.
But in the end, it wasn't to be. The UAE held their nerve and held on for a hard-fought win, booking their place in the tournament in Windhoek. For Nepal, it was a bitter disappointment, but they can hold their heads high after a valiant effort in front of a passionate home crowd.