The talented and multifaceted Billie Eilish has surprised fans by making her acting debut in the new Amazon Prime thriller series, "Swarm," created by Donald Glover. The seven-part series is centered around Dominique Fishback's character Dre, whose obsession with pop star Ni'Jah takes a violent turn, delving deep into the dark side of stan culture. The show boasts an impressive cast, including singer Chloe Bailey, "Snowfall" star Damson Idris, and actor Rickey Thompson.
Eilish teased her appearance in the series on Instagram, sharing a snippet from episode four where she stars as a character engaged in a disturbing exchange with Dre. In the clip, Dre tells Eilish's character that she sees milk spilled on the carpet, to which Eilish responds by asking about the color of the spilled milk. When Dre reveals that it was red, a chilling conversation ensues where Eilish asks if someone was hurt, and Dre admits to the violent act, causing Eilish to respond with a sinister grin, saying, "Very good."
Eilish's performance has been met with a positive response from fans and fellow celebrities, with singer Gracie Abrams expressing her admiration, and actress Kathryn Newton sharing her excitement. According to "Swarm" co-creator Janine Nabers, Eilish was handpicked for the role by casting director Carmen Cuba, who suggested her name despite Eilish's lack of acting experience.
What makes Eilish's participation in this series so incredible is that she is part of a team that values multi-hyphenate individuals who can bring different skills to the table. Nabers explains that they seek out people who have diverse passions and are juggling multiple hats, and Eilish certainly fits that description. Her acting debut in "Swarm" is a testament to her versatility and willingness to explore new creative avenues.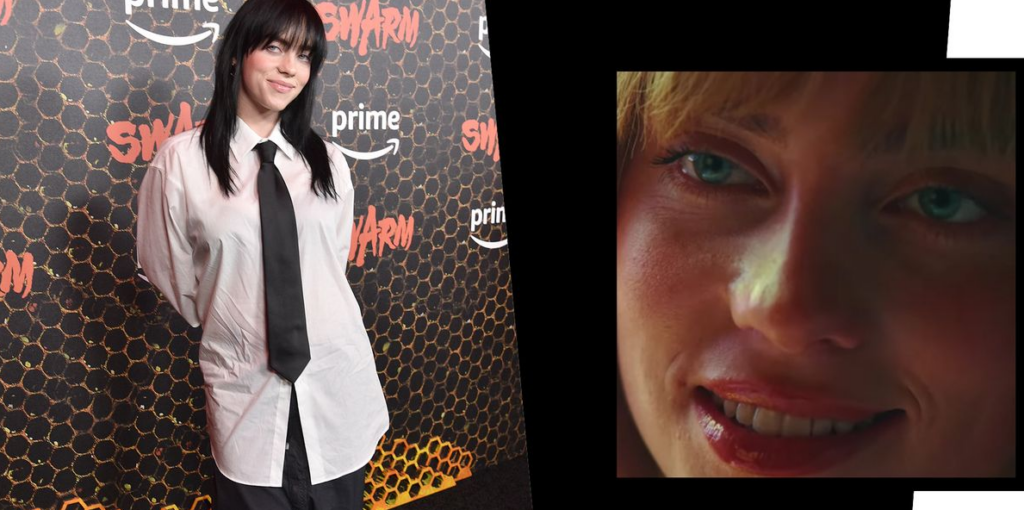 As fans eagerly anticipate what Eilish will do next, it's clear that she is a rising star with a bright future ahead of her. Whether she is singing, writing, or acting, she is sure to leave her mark on the world of entertainment and beyond.