A jury took only an hour to reach its verdict in the case against Elon Musk, Tesla's CEO, and found him "not liable" for the losses suffered by investors who accused him of fraud based on his tweets in August 2018 that he was thinking of taking the company private, adding "funding secured." This quick decision is surprising considering the complexity of the case and the length of time juries have taken in similar trials, such as those of Elizabeth Holmes and Martin Shkreli, both of whom were on trial for fraud and took days to deliberate their verdicts.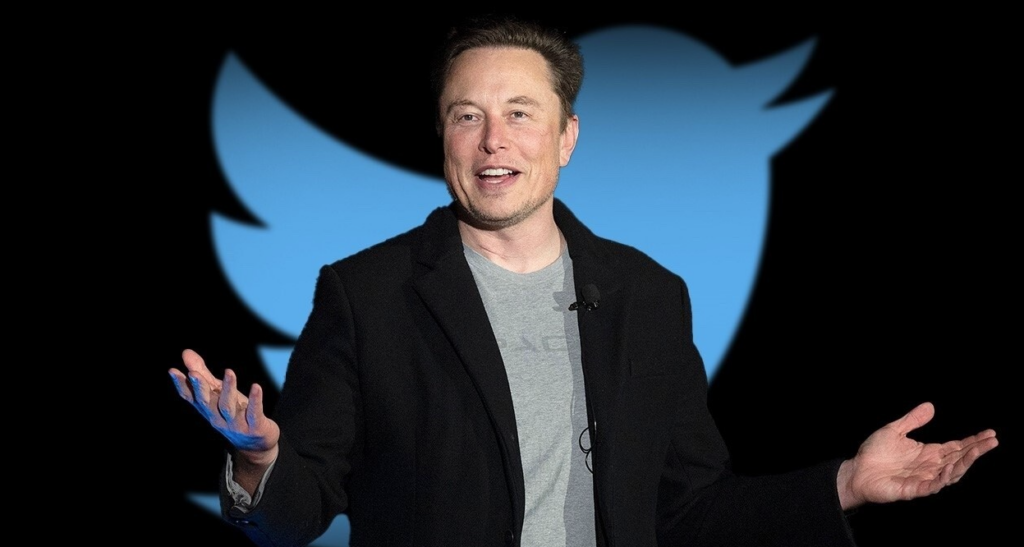 The trial was a spectacle for several weeks, with a multitude of witnesses, including Musk himself, recounting the events leading up to and following the controversial tweet. The jury heard from an attorney representing a class of Tesla investors who claimed they suffered significant losses as a result of Musk's tweet, as well as from Musk's own lawyers, who argued that all he was guilty of was a "poor choice of words."
District Court Judge Edward Chen instructed the jury that they should consider Musk's tweet false, leaving the jury to determine whether Musk knowingly deceived shareholders, causing them to lose money. The plaintiffs' attorney, Nicholas Porritt, argued that Elon Musk needs to be held accountable for tweets that were already ruled as false. "This case ultimately is about whether the rules that apply to everyone else should also apply to Elon Musk," Porritt said. "Billionaires don't get to operate under a different set of rules."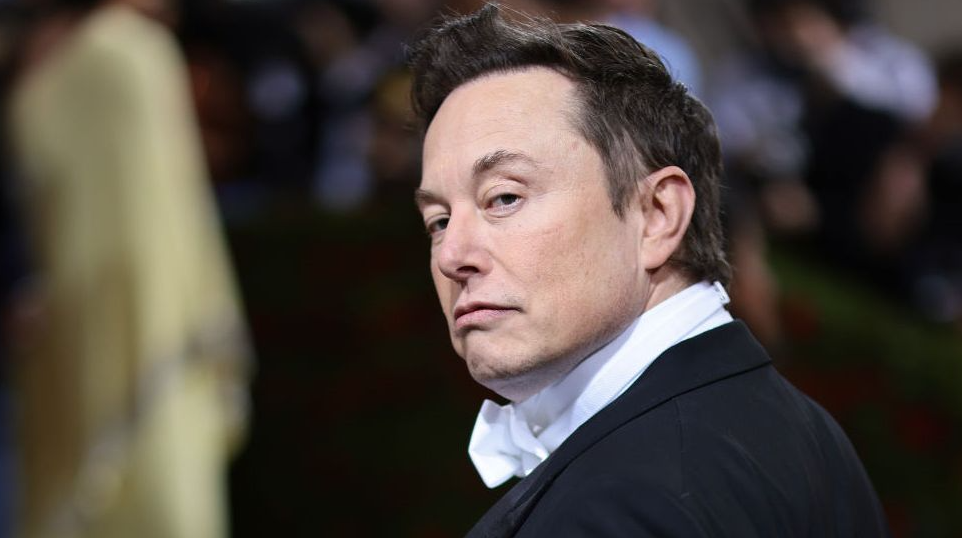 Porritt walked the jury through the testimony of the Tesla investors who brought the lawsuit, as well as expert witnesses who presented data that showed how fluctuations in the stock price around the August 7th tweet led to their financial losses. "Elon Musk published tweets that were false, with reckless disregard for the truth," Porritt stated. "And those tweets caused investors harm, lots of harm. That is all that is necessary to find liability here."
Investment banking witnesses testified that days after the tweet, they were still trying to determine how the deal would be structured. Musk himself testified that even without the funding from Saudi Arabia, he believed he could take Tesla private with his own wealth, including his stake in SpaceX. Porritt, however, argued that the tweet was a "lie," pointing to text messages between Musk and Yasir Al-Rumayyan, the governor of Saudi Arabia's Public Investment Fund, which showed that Musk tried to bully the official into publicly affirming the take-private deal.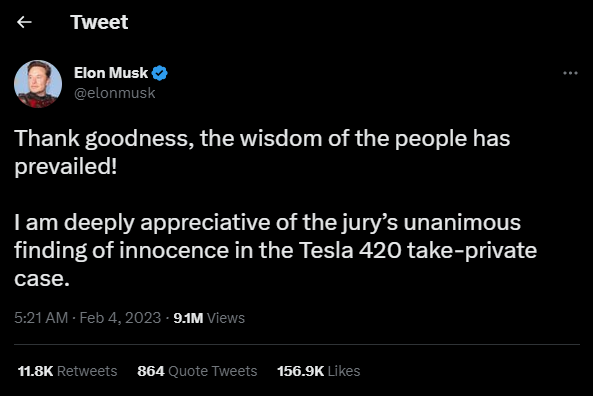 In comparison, Musk's defense attorney, Spiro, delivered a sprawling and sometimes difficult to follow closing argument. Spiro's main argument was to convince the jury that Musk tweeted "funding secured" because he sincerely believed he had "ample funding" to take Tesla private. "Just because it's a bad tweet doesn't make it fraud," Spiro said. "Elon Musk was considering taking Tesla private, and he could have. Funding was not an issue, that is the fundamental truth, which will never change."
Spiro argued that holding Musk liable for Tesla's stock fluctuations would be a fundamental misunderstanding of how the stock market works. "Stocks move all the time for lots of reasons," he stated. "They want to punish Musk for using two words, but stocks move all the time."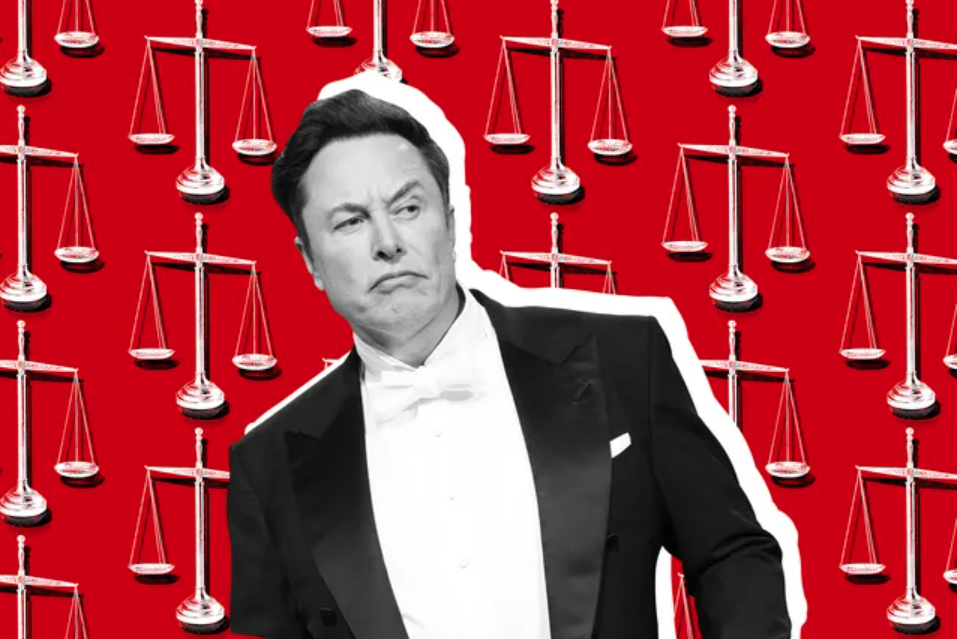 The outcome of the trial allows Elon Musk to walk away unscathed and not have to pay billions of dollars in damages. The plaintiffs are still considering their next steps, but for now, the verdict allows Musk to continue to operate with the same level of freedom he has always enjoyed. However, the trial has shed light on the importance of corporate responsibility and the accountability of those in positions of power. As Porritt stated, "