Meet Bryan Johnson, the 45-year-old tech entrepreneur who has achieved what many have only dreamed of reversing his age by as many as five years, according to a Bloomberg report. With a heart of a 37-year-old, lung capacity of an 18-year-old, and fitness to match, Johnson has embarked on a journey of self-discovery and rejuvenation.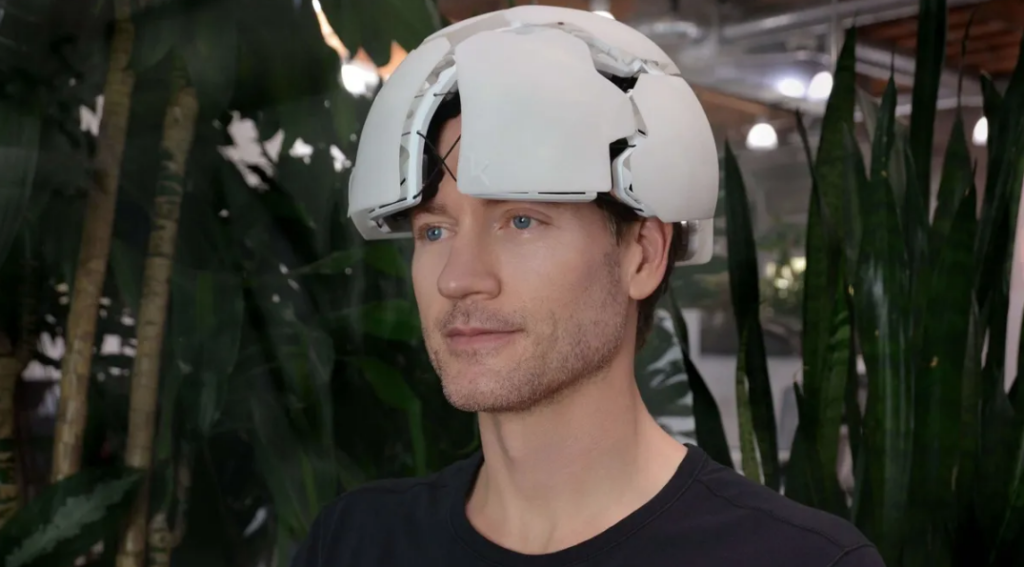 Johnson's journey to reclaim his youth started over a decade ago when he was a software engineer and the stress of running a successful payment processing company took a toll on his health. Overweight and depressed, Johnson sold the company to eBay for $800 million and set out to improve his well-being.
His quest for knowledge about his biology led him to create a company called Kernel, which uses helmets to measure brain activity. But Johnson felt that people didn't have access to the crucial information needed to live healthy lives. So, he teamed up with Oliver Zolman, a medical graduate from King's College London, to find a way to turn back the clock.
Together with a team of 30 doctors, Zolman is running a series of experiments on Johnson to modify his diet and physical activity based on his constantly monitored vital signs. Every day begins at 5 am with a cocktail of supplements, medicines, and a strict intake of 1,977 calories in the form of vegan food. Johnson also exercises for an hour with three high-intensity sessions during the week, follows a strict sleep schedule, and has a meticulous oral hygiene routine. He regularly measures his weight, body mass index, body fat, blood glucose, heart-rate variations, and oxygen levels. Blood and urine tests, MRI scans, ultrasounds, and colonoscopies are also part of his monthly routine.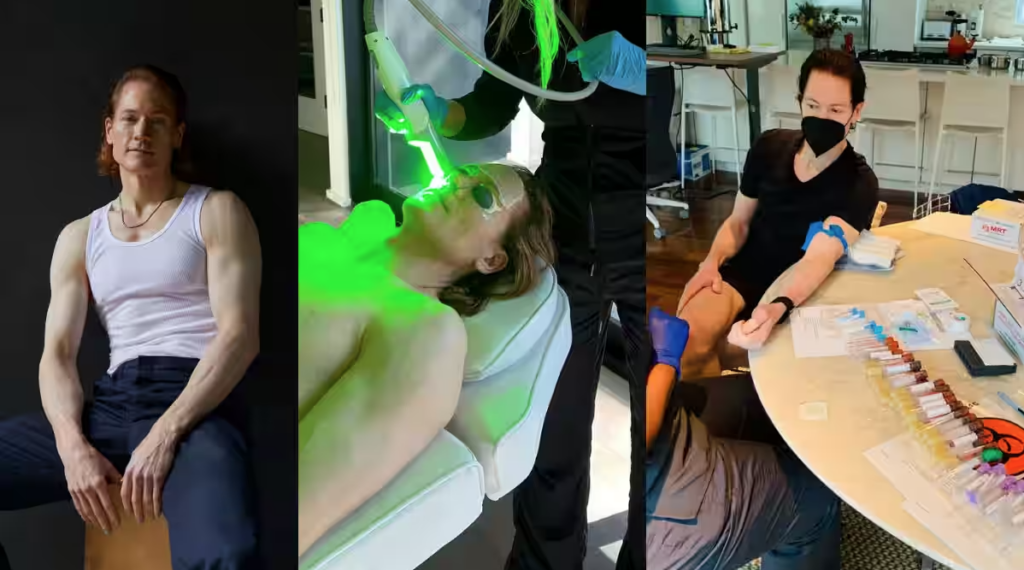 So far, the experiments have shown that Johnson's heart is that of a 37-year-old, his skin is that of a 28-year-old, and his lung and fitness levels match those of an 18-year-old. He even has nighttime erections comparable to a teenager. Johnson spends $2 million a year on his routine, but he's not satisfied and plans to take his journey further until he achieves an overall age of 18 years old across all his body organs.
However, the journey to youthfulness has not been without its challenges. At one point, Johnson's body fat dropped to less than three percent, which threatened the functioning of his heart. He also undergoes a treatment where he receives a series of fat injections in his face to generate a scaffold of young person's fat cells, which not only gives him a younger appearance but also produces fewer toxic substances and improves heat control.
In the near future, Johnson also plans to undergo gene therapies to grow even younger. He's like a human guinea pig, funding the lab to run experiments on himself. Whether it's for the sake of science or a fascination with a younger self, the result is a fascinating and groundbreaking journey.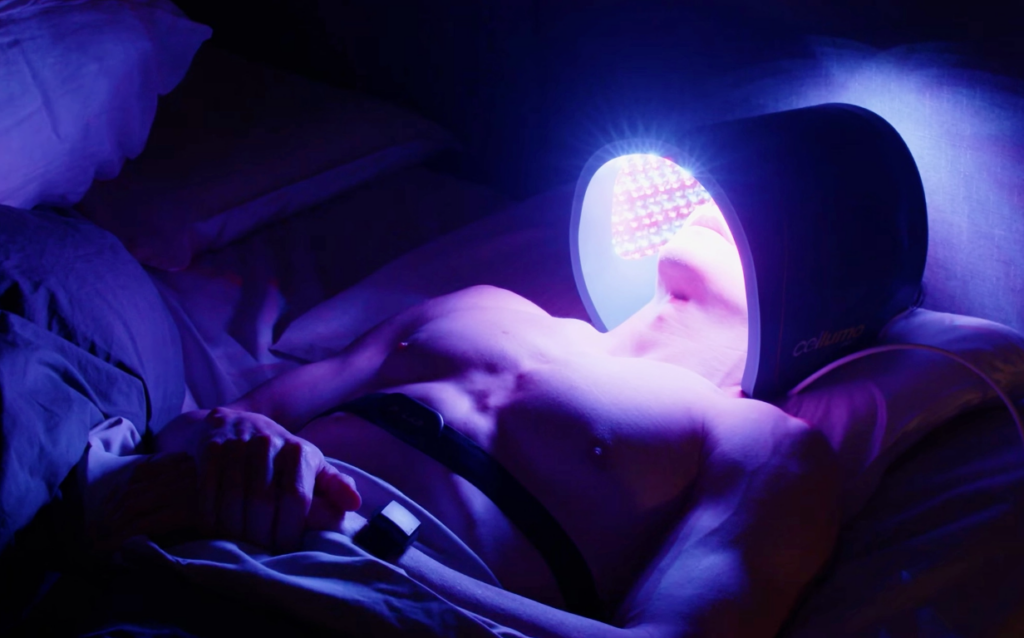 This isn't just about personal vanity for Bryan Johnson. He believes that with the data collected from his own journey to reverse aging, it can help others to achieve better health and wellness. Johnson wants to democratize access to information about the human body, and his company Kernel is using the data from his own experiments to create new technologies that can help people understand their biology better.
So far, Johnson's experiment has led to some interesting findings, and Zolman and his team are eager to continue to build on this work. Johnson has become the perfect case study, providing unique insights into the impact of diet, exercise, sleep, and supplements on the human body. And with each new discovery, Johnson's team is working to develop new products and technologies that can help people lead healthier lives.
Johnson's quest to reverse his aging has become the stuff of legend, inspiring people everywhere to take a closer look at their own health and wellness. He's proved that with dedication and a commitment to scientific investigation, it is possible to reverse the effects of aging and improve overall health.
For many, Johnson's journey is just the beginning of what promises to be a new era in health and wellness. With the support of top-notch medical professionals and cutting-edge technology, people everywhere can now achieve a level of health and wellness that was once thought to be impossible.