The idea of the moon crashing into Earth may sound like something straight out of a Hollywood blockbuster or a doomsday scenario. However, according to new research published in the journal Monthly Notices of the Royal Astronomical Society, collisions between exoplanets and their moons, also known as exomoons, may actually be quite common in other star systems.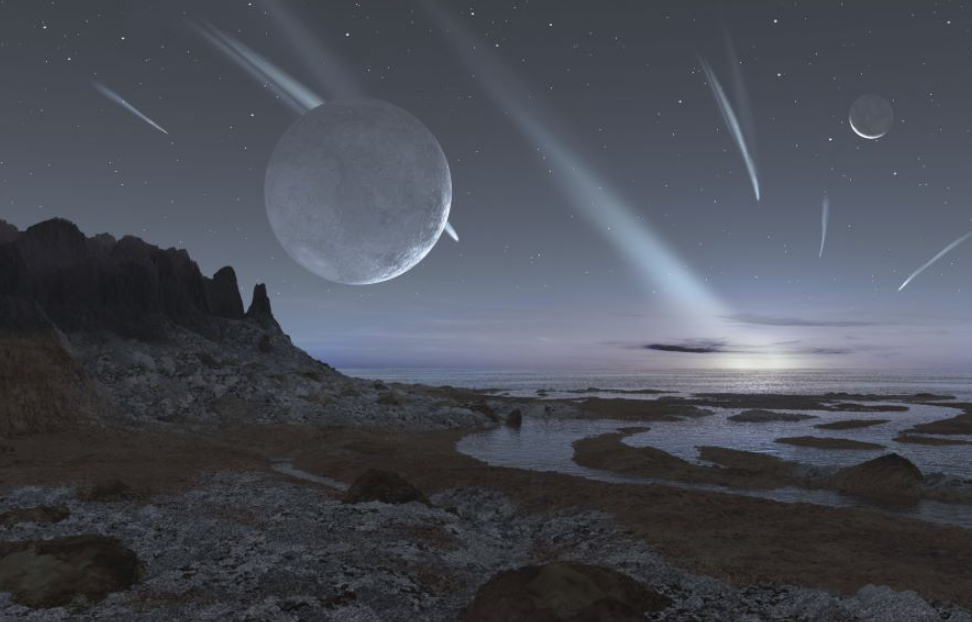 The study, which utilized computer simulations, found that these collisions could have disastrous consequences for any potential alien life forms that may be present on these planets. While scientists have yet to make a confident detection of an exomoon, they expect them to be plentiful in the vast expanse of the universe."We know of lots of moons in our own solar system, so naturally we'd expect to see moons in exoplanet systems," said Jonathan Brande, a University of Kansas astrophysicist.
Astronomers and theorists are interested in exploring how alien moons and exoplanets may interact and how these interactions affect the potential for life in distant star systems. Brad Hansen, an astronomer at the University of California, Los Angeles and author of the new study, has calculated that collisions between unstable moons and their host planets could occur within the first billion years of their formation, particularly around exoplanets that are much closer to their stars than Earth is to the sun.
Gravity plays a significant role in the interactions between a planet and its moons, leading to effects like tides and the slow recession of our own moon. Earth's moon, for instance, creeps a little over an inch farther away from our planet each year, while Earth spins a little more slowly each year. In some exoplanet systems, however, moons that have wandered away from their host planets often return with a bang, smashing into the planet and creating huge dust clouds that glow in the infrared as they are illuminated and warmed by the star's light.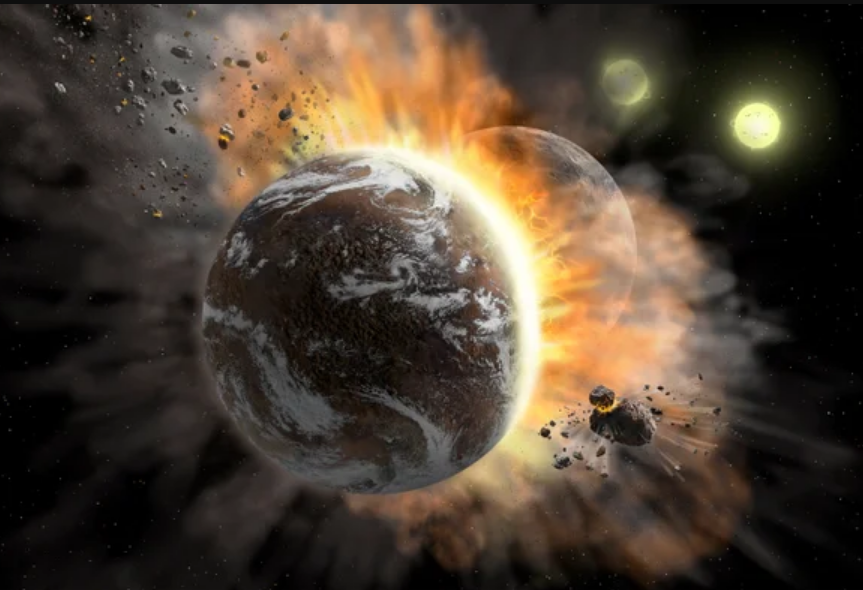 According to Hansen's simulations, these dust clouds last only about 10,000 years before fading away. Observations from NASA's Wide-field Infrared Survey Explorer space telescope suggest that every star will undergo at least one such event at some point in its lifetime.Hansen believes that these dust emissions represent the collisions between planets and their moons. However, because these dust clouds are so short-lived, astronomers have only observed about a dozen of them, and some astronomers are still not convinced that these dust clouds are from exomoons, suggesting that they may result from collisions between two planets.
While moons are often considered helpful as they help stabilize a planet's axis, making for gentler seasons that are more conducive to life, a collision like those in Hansen's simulations would destroy any chance of life in a fiery explosion. Therefore, more observations are needed to figure out the role of exomoons in an exoplanet's evolution and to determine if these collisions may affect alien life.