Russia's missile attack on Ukraine on Thursday night has caused widespread devastation and concern about the country's ability to stand up to the bombardments. The attack was one of Moscow's largest aerial assaults in months, with nearly half a million people without power in Kharkiv, Ukraine's second-largest city, according to the regional governor. The attack sent a strong signal to everyone in Ukraine, including refugees outside of Ukraine, that life is far from returning to normal.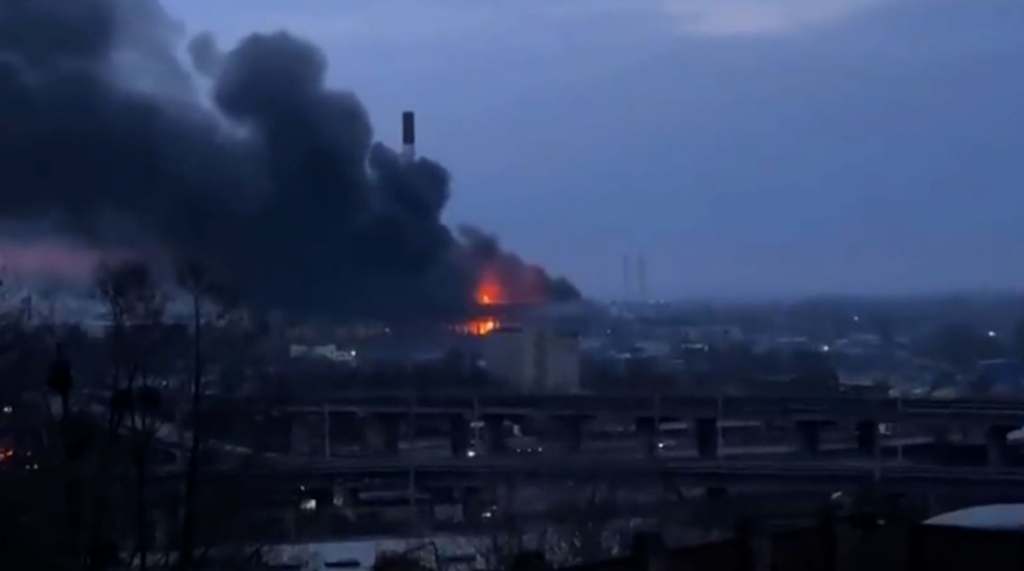 Western experts believe that such aerial strikes are not going to win Russia the war. Nations have historically tried to win wars through strategic bombardment, but this tactic has an incredibly poor record of success. Russia's limited stockpiles mean that it is unlikely that they will force a major breakthrough in the war through the skies. As long as its air force is unable to gain supremacy above Ukraine, Russia's missile attacks are unlikely to result in a decisive victory.
Russia launched a total of 95 missiles of various types over the past day, 34 of which were intercepted, according to the General Staff of the Armed Forces of Ukraine. The array of missiles included cruise missiles that were launched from both the sea and the air. Six different kinds of missiles were used in the early hours of Thursday morning, including the Kinzhal air-launched ballistic missile, which is especially difficult to stop.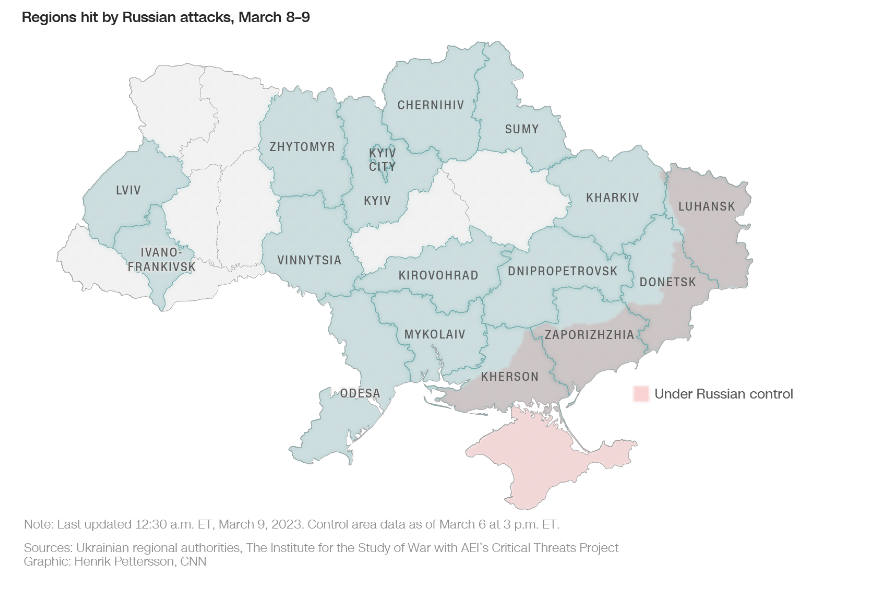 The Kinzhal has rarely been seen over the country's skies and was first known to be used in Ukraine last March. It is hypersonic, meaning it travels at least five times the speed of sound and can be launched from MiG-31 fighter jets, giving it a longer range and the ability to attack from multiple directions. Additionally, the Kinzhal can maneuver as it nears its target, making it particularly difficult to detect.
The use of so many different weapons systems in one night has become Russia's preferred method of striking through the skies. This shift has come as Ukraine's air defenses have become better equipped and more advanced, and as a way of maximizing the impact of each wave of strikes. The use of hypersonic missiles, in particular, follows the Kremlin's years-long push to equip its military with such weaponry – a move that the United States and the West have been less keen to adopt, given the trade-offs in pursuing hypersonic capabilities.
Ukraine's air defense systems did not stand up well enough against Russia's nuclear-capable Kinzhal missiles, an adviser to President Volodymyr Zelensky said following Thursday's missile barrage. Ukraine has adapted to new Russian aerial bombardments in the past, improving their ability to shoot down incoming cruise missiles with surface-to-air defenses and seeing particularly high levels of success against Shahed drones. Ukraine's command and control, and its ability to track incoming strikes, has also grown. But the Kinzhal provides a specific challenge as it is immune to Ukraine's air defenses.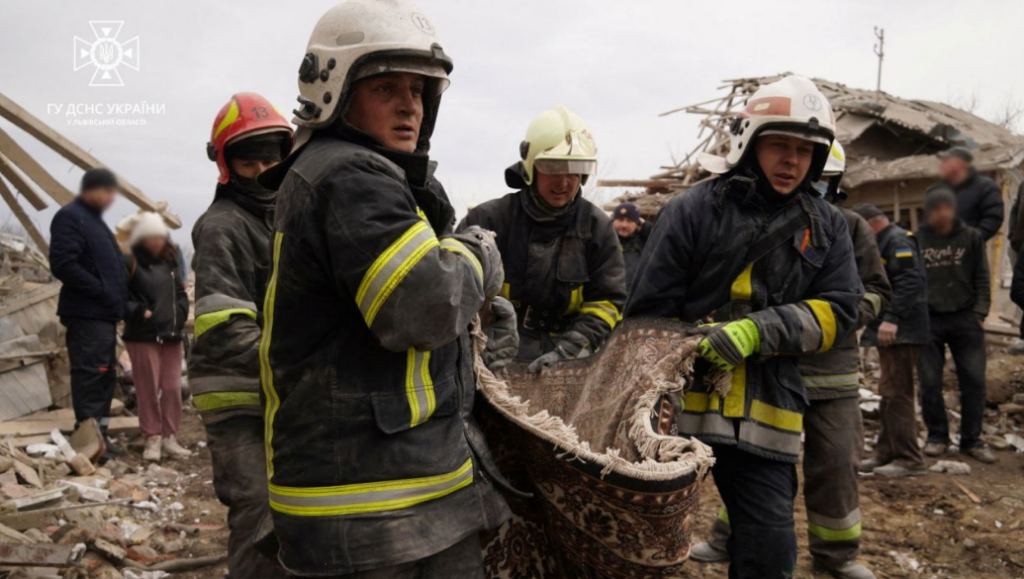 While Russia has deployed a handful of missiles that Ukraine is currently unable to stop, it appears unlikely that such attacks will become a regular or decisive feature of the conflict. The conflict has been ongoing for years, and neither side has been able to make significant gains. The missile attacks are likely meant to intimidate and inflict damage rather than to achieve a decisive victory. The conflict has displaced hundreds of thousands of people, and it is unlikely that a military victory by either side will lead to a quick and easy resolution.