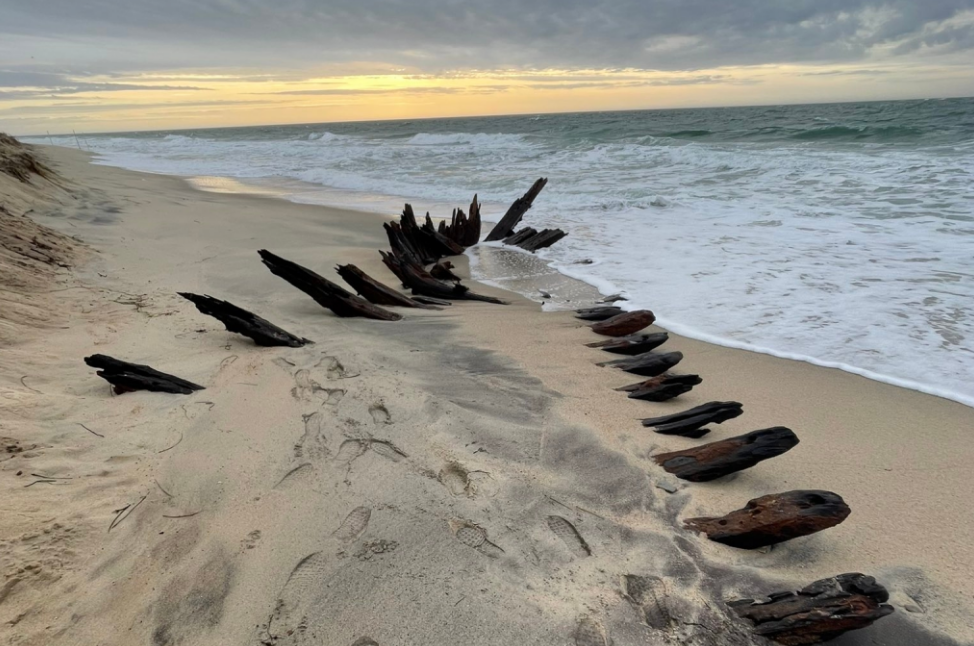 The mysterious object that recently washed ashore on Daytona Beach Shores in Volusia County, Florida has sparked a flurry of speculation among locals and authorities alike. Unprecedented erosion caused by Hurricanes Ian and Nicole has partially unearthed the approximately 80-foot wooden and metal object, sparking a rush of intrigue as to what exactly it could be.
Though it is still an unsolved mystery, theories have been floating around online, pointing to a shipwreck, an old pier, a barrier, or even seating from NASCAR's old beach races. While nothing has been confirmed, one thing is certain: this is the first time in over 25 years that the object has been exposed in the area.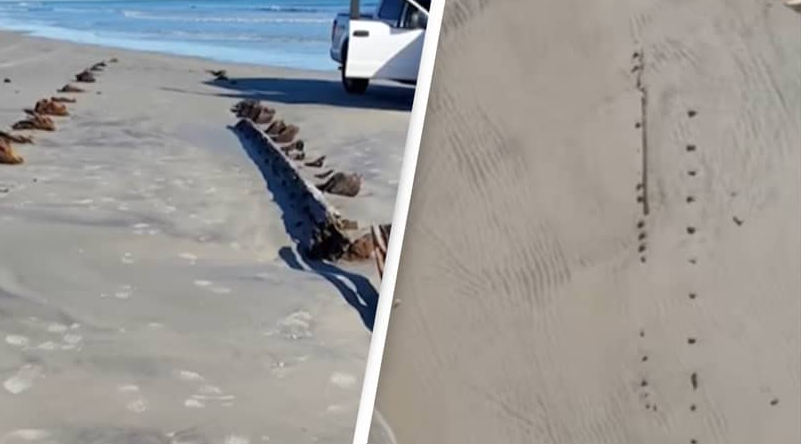 In order to uncover the mysteries of the object, state archeologists have been sent photos to assess. They will offer their expert opinions after viewing the photos and visiting the site itself, when they are able. Unfortunately, the object becomes submerged at high tide, making it difficult to reach.
The challenge of uncovering the object in its entirety and learning its true identity has left locals and authorities in suspense, as the mystery of the object continues to remain unsolved. Though it may take some time, experts are hopeful that the object's historical and cultural significance, if any, will be revealed in due course.