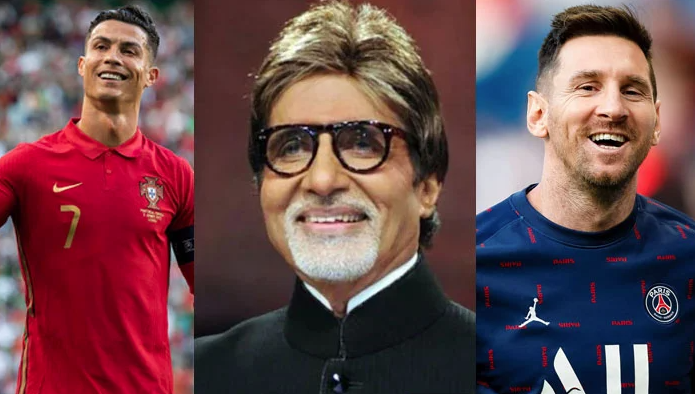 The stage was set for a night of pure entertainment as legendary actor Amitabh Bachchan made his way to Riyadh to be the chief guest for an exhibition match between Lionel Messi's Paris St Germain and a Saudi All-star XI led by Cristiano Ronaldo. The crowd was buzzing with excitement as Bachchan was escorted to the field by PSG Chairman Nasser Al-Khelaifi, where he was greeted by some of the biggest names in football.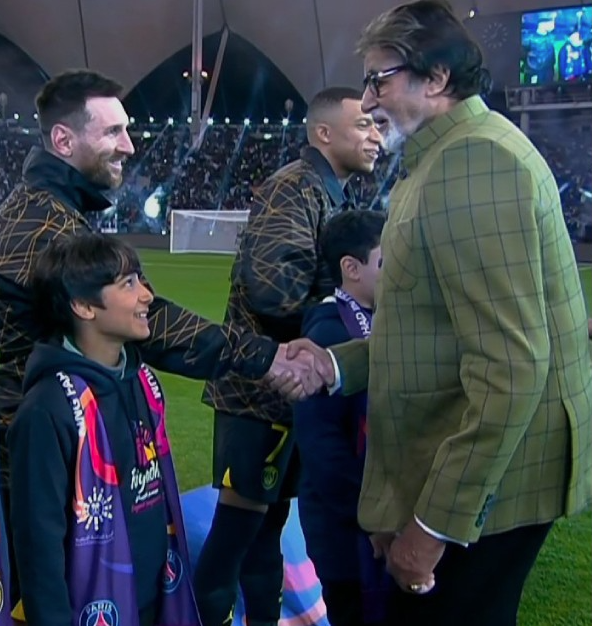 As he shook hands and chatted with the likes of Messi, Ronaldo, Kylian Mbappe, and Neymar, fans couldn't help but feel a sense of awe at the meeting of two worlds. Bachchan later took to Twitter to share a video of the iconic moment, saying "An evening in Riyadh… what an evening… Cristiano Ronaldo, Lionel Messi, Mbappee, Neymar all playing together… and yours truly invited as a guest to inaugurate the game… PSG vs Riyadh Seasons… Incredible!!!"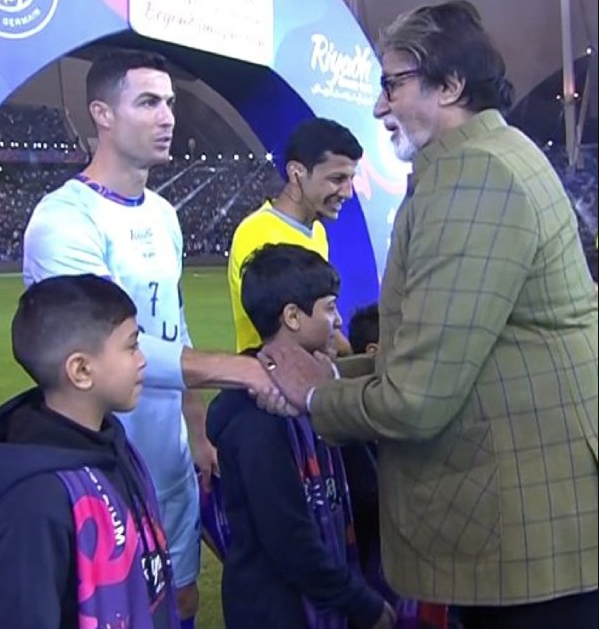 But the excitement didn't stop there, as the match itself was filled with thrilling moments, including two goals from Ronaldo and one from Messi. The match ended with a final score of 5-4 in favor of PSG, and it was the first match-up between Messi and Ronaldo since 2020, and the 37th in their careers.
It was a night of pure entertainment as fans were able to witness the meeting of two worlds and the coming together of some of the biggest names in both the film and football industries. Bachchan, a living legend of Indian cinema, was able to interact with some of the biggest names in football and fans were quick to react with one user commenting "It was indeed an iconic meeting of the world's popular sportsmen with our most-loved superstar actor."
It was a night that will be remembered for years to come, as fans were able to experience the unique combination of film and football, and witness the meeting of two worlds. It was truly a once in a lifetime experience."